We employ the latest diagnostic and imaging technology available to give you the best vision possible throughout your life. Listed below are several of the instruments our doctors use to aid in the treatment and diagnosis of eye diseases such as macular degeneration, glaucoma, diabetic retinopathy, as well as many other conditions.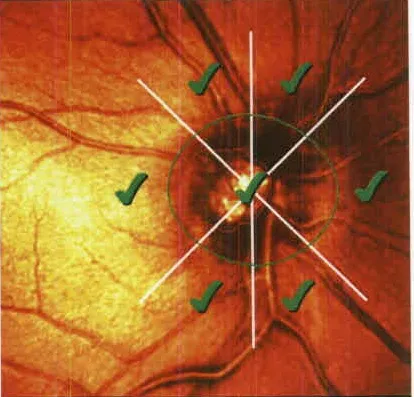 Heidelburg Retina Tomograph III

The Heidelberg Retina Tomograph (HRT) is an instrument for examining the posterior Segment, or the back of the eye. The HRT is used for predicting the risk of glaucoma in early glaucoma detection, for confirming suspected cases of glaucoma, and for following confirmed cases of glaucoma by monitoring change overtime. The HRT provides the doctor with crucial information for assessing the risk and treatment for glaucoma.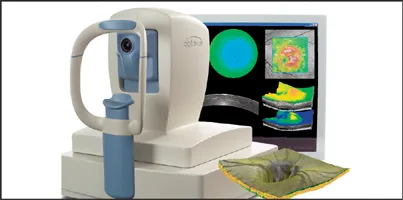 Optivue RTvue OCT
Optovue Optical Coherence Tomograghy (OCT) has a broad range of applications in the diagnosis and management of many conditions. OCT technology generates high-resolution, cross-sectional and three-dimensional (3D) images of the retina, optic disc and anterior segment, to give valuable information that aids in the diagnosis and management of a range of ocular diseases including Glaucoma, Macular Degeneration, Diabetic Retinopathy, and many other conditions.
Canon CR-2 PLUS AF Digital Non-Mydriatic Retinal Camera
Canon CR-2 PLUS AF Digital Non-Mydriatic Retinal Camera provides Color and Fundus Autofluorescence (FAF) imaging of the retina to aid in the diagnosis and management of many eye diseases, including, but not limited to: Diabetic Retinopathy, Macular Degeneration, Glaucoma, Choroidal Nevus, and Hypertensive Retinopathy.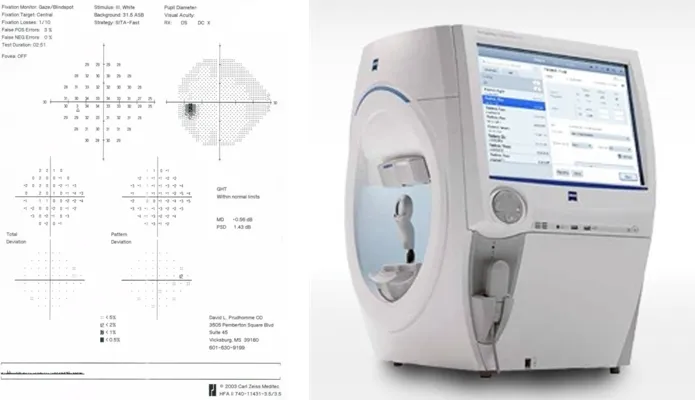 Marco TRS-5100 Digital Refractor

Our doctors use the latest in refractive technology to give you your best possible vision. The Marco Digital Refractor is more accurate than the old manual phoropters in measuring your prescription due to easier comparisons, and information is transferred directly to the computer eliminating transcription errors.
Essilor Visioffice 2
We are committed to utilizing the newest technology for the most precise glasses measurements possible. Come try our new Visioffice 2! The Visioffice can take measurements for glasses to the tenth of a millimeter, which is about the size of a strand of hair. The Visioffice also takes extra measurements such as head posture and how the frames fit on your face which are necessary to attain perfect vision with your glasses. The Visioffice can also take pictures of you in your new frames so you can see how good you look. It can also email that image to you or a friend. Come by and see the new and
exciting Visioffice!